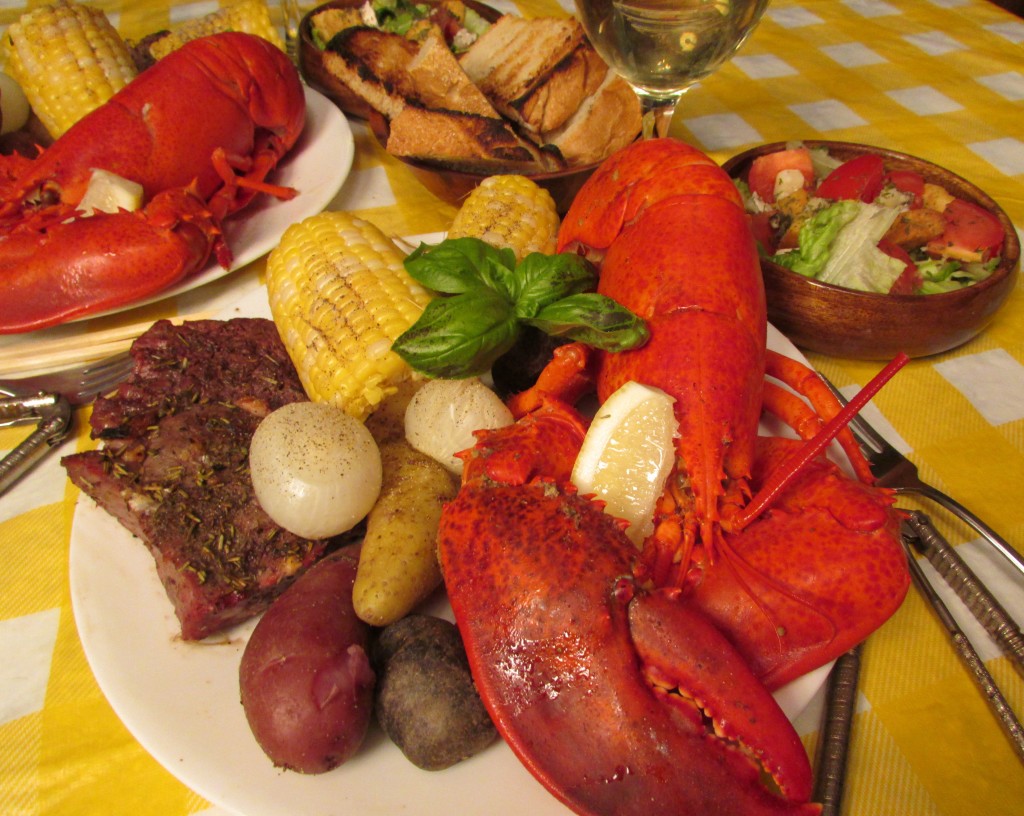 We spent an awesome summer in the Mountains of Maine, eating, hiking, eating, biking, cooking and enjoying what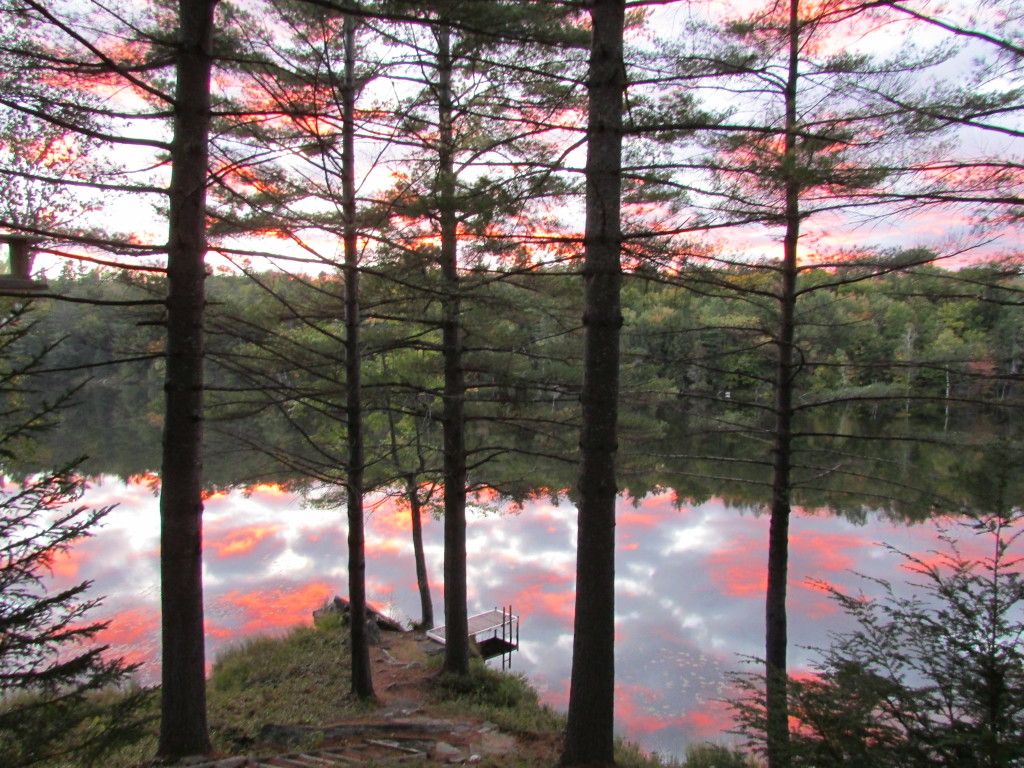 Maine is known for Vacation Land. So for out last dinner before we headed south what better meal was there then one which is 100% Maine and what is more Maine than fresh Maine Lobster! Of course I had to serve the Lobster with Filet Mignon, corn, pearl onions, assorted potatoes, salad, toasted bread and lots and lots of melted pure Maine Butter. Oh, and for our sunset appetizers Mussels Makana were served on the back deck. This recipe is featured on Yummly, check it out
100% Maine Made Dinner
Prep time:
Cook time:
Total time:
Easy to make lobster dinner.
Ingredients
Two Maine Lobsters
2 ears Maine Corn Cobs
2 pounds of assorted Maine Potatoes
1 pound Maine Rib Eye Steak
6 small White onions
1 Can Beer
1 Garlic clove finely chopped
3-4 Bay Leaves
1 tablespoon Fresh Basil chopped
Salt and Pepper
1 loaf Sourdough Bread
Romain Salad
½ pound butter
1 lemon
Instructions
Grill Steaks prior to steaming lobsters
Place lobsters in a large pot
Add corn cut into 3-4 inch lengths leave the husks
Add potatoes, onions, garlic, basil
Pour entire can of beer into pot, season with salt & pepper
Cover and steam for 12 to 16 min.
Melt butter for dipping lobster meat and bread, toast the bread.
Remove lobsters then top with veggies, slide on the steak and serve with toasted Sourdough Bread and Fresh Romain Salad, don't skimp on the melted butter!
Nutrition Information
Calories:
4875
Fat:
242g
Saturated fat:
139g
Unsaturated fat:
86g
Trans fat:
10g
Carbohydrates:
473g
Sugar:
48g
Sodium:
2448mg
Fiber:
35g
Protein:
207g
Cholesterol:
846mg