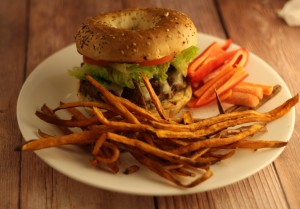 It was the night before Christmas and not a creature was stirring so I decided to make one of my favorite meals BBQ burgers along with Twice Fried Sweet Potato French Fries. The grill aboard Makana gets a lot of use, so much so that I've recently replaced the stainless steel cooking grates. And when I cook I always have Sugar Maple, White Oak or Birch chips smoking along for flavor. I was turned on to the magic of frying Sweet Potatoes twice from a chef at Keystone Resort Colorado back when I was working there as the Race Director. Oh by the way we are currently in the Exuma island chain in the Bahamas.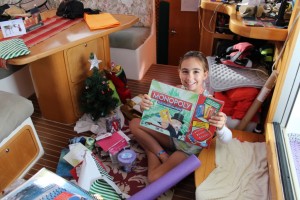 After departing Ft Lauderdale at 3:30am on Tues. the 15th we did a non-stop trip of 186 miles arriving in Nassau around 8am on the 16th. We have been in the Bahamas now for almost two weeks spending most of the time at Warderick Wells Land and Sea Park where we've spent the past 5 Christmas holiday's there with park staff hosting a Christmas dinner. Christmas was warm and nice and we've been playing Hoku's new electronic Monopoly daily and me anticipating using the nice selection of Hot Sauces.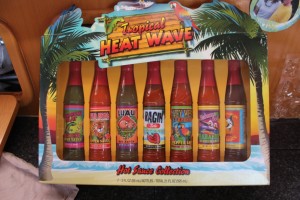 BBQ Burgers with Sweet Potato Fries
Prep time:
Cook time:
Total time:
Easy to make BBQ Burgers with Sweet Potato French Fries.
Ingredients
1 lbs. Organic Ground Beef
½ dozen Bagel's or quality hamburger buns
2-3 large Sweet Potatoes cut into long french fry strips
Canola oil for frying
Basil, Curry powder, Garlic powder, Paprika salt and pepper
Lettuce, tomatoes, onions and cheese for burger toppings
Instructions
Form ground beef into patties and coat with canola oil then sprinkle top's with garlic powder, basil, paprika, curry powder, salt and pepper. Place into freezer while preparing the fries and starting grill
Warm BBQ while heating oil for sweet potatoes (I like to use smoking chips on just about everything I grill).
Start frying the sweet potatoes, once the grill is HOT, clean with a brush or crumpled aluminum foil and brush grates with canola oil then place patties on grates, DO NOT TOUCH them for 3 minutes, this lets the proteins in the burgers de-nature which will prevent the burgers from sticking.
Remove the sweet potatoes once they become soft, drain oil off on paper towels, let cool.
Cook burgers until slightly bubbling on top then flip add cheese and cook to desired tenderness.
Return fries to hot oil and cook until golden - slightly firm, remove and drain off oil on paper towel, sprinkle with listed spices and serve immediately with the burgers garnished with lettuce, tomato and onion.
Here is a brief overview of our trip.
With the crew aboard we spent a few days in Vero Beach finishing up the provisioning. Florida is known as the "sunshine state" in Vero we experienced mostly liquid sunshine. On Thur. the 10th we departed Vero at sunrise with possible plans to cross the Gulf Stream and head to the Bahamas. The weather forecast was for light northerly winds with isolated showers not the best for crossing the Gulf Stream but possible. The Gulf Stream is a 20 to 30 mile wide river of warm water moving north at 2 to 4 miles per hour. It has a reputation of being "user unfriendly" when the winds are from the north with any strength as well as creating its own weather.
The Sunday prior to us departing a large barge lost 26 shipping containers to the sea in the area we were transiting. Hitting a shipping container would not be fun, there were reports of all sorts of debris in the area, packages of coffee and bags of wine were washing up on the beaches near Coco the Coast Guard reported a 6 foot diameter steel tube was spotted off Palm Beach. As we made our way we spotted all sorts of debris but managed to avoid any dramas. We still had internet access and were able to see numerous showers and squalls forming in the Gulf Stream and as we headed offshore and the light northerly wind was becoming not so light. As we pushed on towards the darkening clouds to our east I noticed a water spout drop down from the clouds to the sea. Water spouts aren't fun and after noticing two more form a quick decision was made to abort and run for a safe harbor. The closest inlet was Lake Worth 25 miles to the southwest as we made our way the clouds thickened the north wind increased and it began to rain. We made it safely in the inlet and found a nice anchorage right off downtown West Palm Beach which just happen to be hosting a winter sand castle and music festival.