The flight from Portland, Maine to Anchorage, Alaska took over 9 hours covering 4 time zones. To put it politely and without going into great detail flying is not as much "fun" as it used to be back in the "day". However the views from a window seat on an airplane are still awesome. Although I saw a lot of cool stuff by far the highlight of the flight was when we fly over the Wrangell – St. Elias National Park in Alaska.  The park is 13+ million acres and is the largest area under the National Park Service.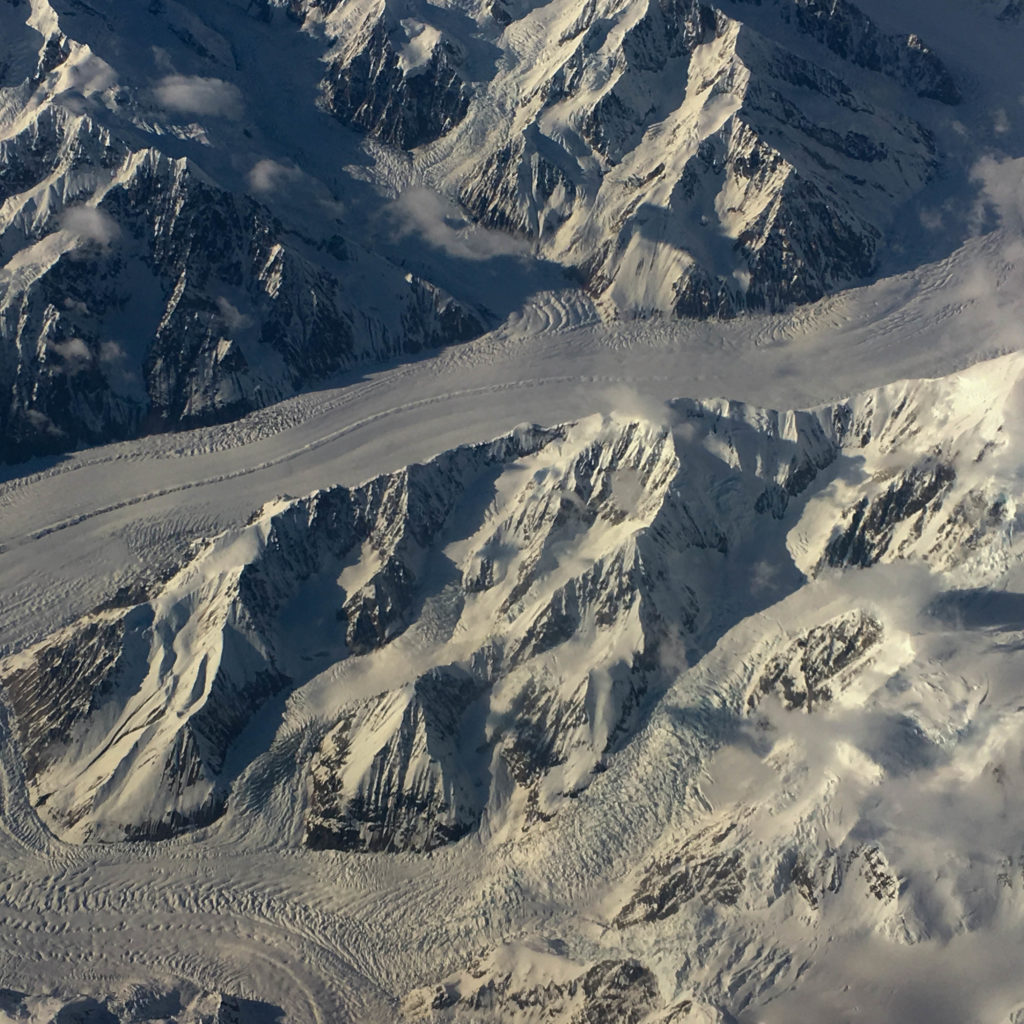 The park includes some of the highest peaks in North America and with it having such a close proximity to the coast results in it having one of the highest reliefs in the world. Mount St. Elias at 18,008 feet (5,489 m), is the second tallest mountain in North America which even seemed tall from looking down at 36,000+ feet. The park is also home to three unique glaciers; Malaspin Glacier, the largest piedmont glacier in North America, Hubbard Glacier, the longest tidewater glacier in Alaska, and Nabesna Glacier, the world's longest valley glacier.
And the food for this post, nada, the "snack pack" I was given aboard the nine hour of flying just didn't justify a photo, enjoy.