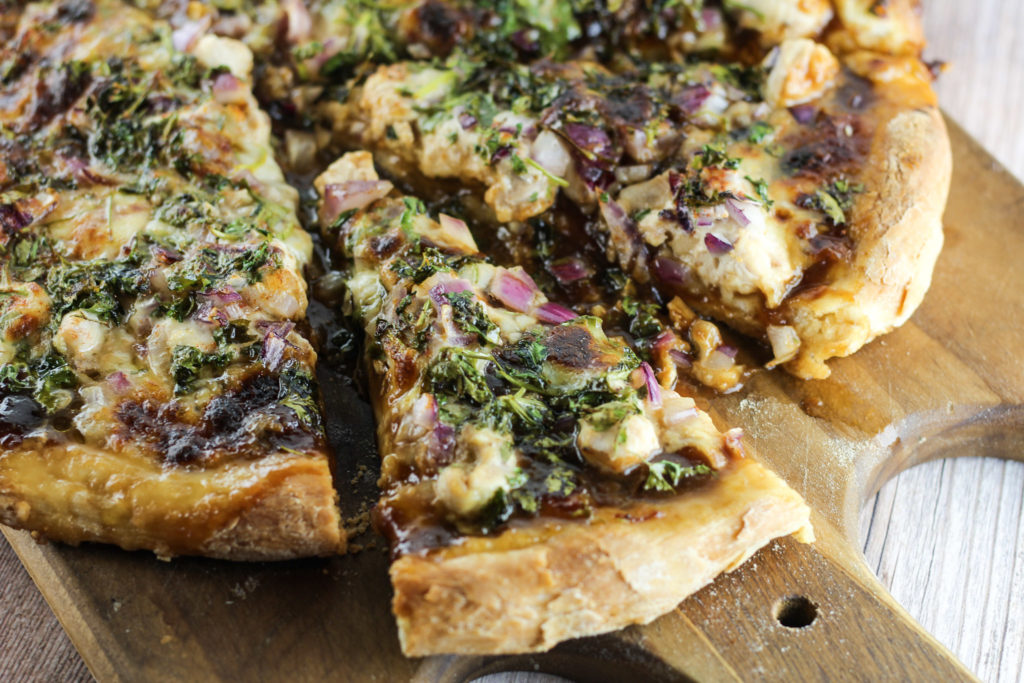 Yum

World's best BBQ Chicken, Cilantro and Red Onion Pizza. Yesterday afternoon after my bike ride Hoku and I went grocery shopping in search of something fun for dinner. We both enjoy exploring new grocery stores, Hoku likes the Hannaford chain here in Maine (possibly due to the free cookies for kid's). My two favorites are Harris Teeter's and Market Basket (I also like Whole Foods but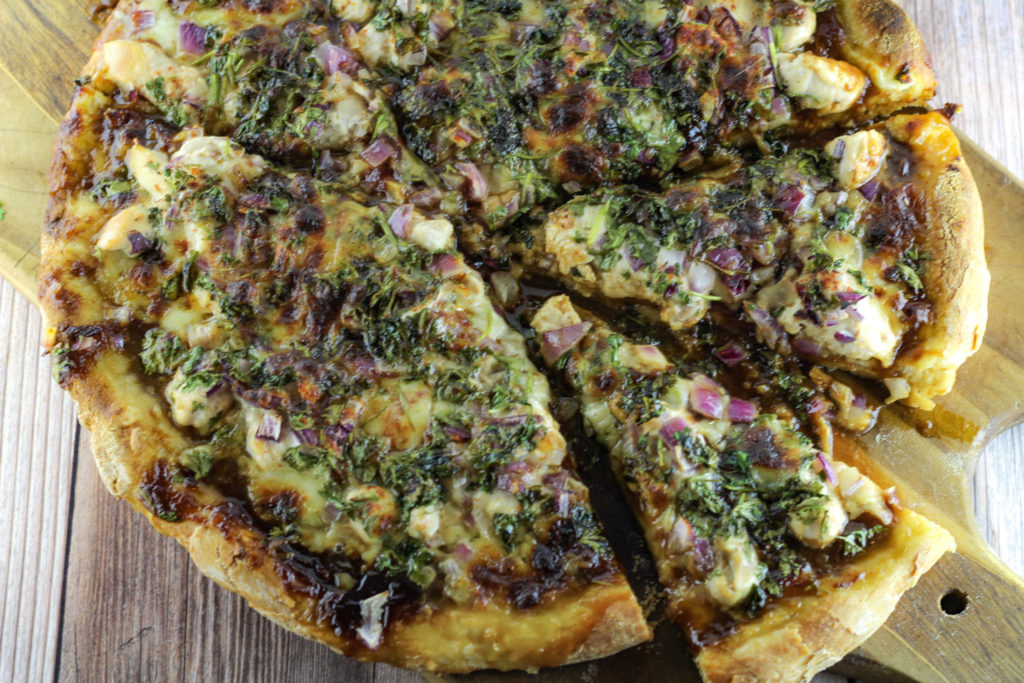 they seem to require a whole paycheck). Harris Teeter's are found in North and South Carolina and are a store all foodies should experience. Ditto for the Market Basket's in Mass., New Hampshire and Maine. When visiting family in coastal New Jersey we've found a Shop Rite which fits the bill. I typically start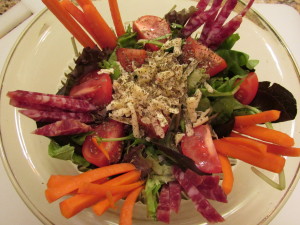 my shopping forays in the produce section as good fresh produce usually directs my cooking, and the first item there which drew our attention was the fresh Cilantro. Cilantro is an amazing herb and I use it in a vast array of dishes from Asian to Mexican. So we had our start to something, we just weren't sure what it would be, then as we continued our quest we noticed a store worker unloading Red Onions. They looked awesome so it was an easy choice as what to make for dinner. One of our favorite recipes is the BBQ Chicken, Red Onion and Cilantro Pizza. We also scored some fresh lettuce, tomatoes, carrots and hard Italian Salami.
This pizza is very easy to prepare, especially if you cheat with a store bought bottle of BBQ sauce and a Boboli Pizza Crust
(but your not going to cheat, food is just too important for shortcuts). It's also one which I had published several years ago in Cruising World magazine. I typically prepare, cook and serve my pizzas on a 16-Inch Round Oven Pizza Stone
however in a pinch Cookie Pans
can be used.
In the next post I will divulge the results from spending 4 days this past April in NYC painstakingly researching (someones gotta do it) the best pizza and pizza crusts we found in Manhattan, enjoy!

BBQ Chicken, Cilantro and Red Onion Pizza
Prep time:
Cook time:
Total time:
World's best BBQ Chicken, Cilantro and Red Onion Pizza
Ingredients
1 crust for 16 inch pizza
Sauce
• 1 cup ketchup
• 1 clove garlic, chopped
• 2 tablespoons molasses
• Salt and pepper, to taste
• Red pepper, to taste
• 1 teaspoon each basil, oregano, parsley
• ¼ teaspoon curry powder
• ¼ teaspoon dried mustard
• 1 tablespoon vinegar
or 1 bottle of store bought BBQ sauce
Topping
• 1 pound provolone cheese, grated
• 1 cup red onion, chopped
• 1 cup cilantro, chopped
• 1 to 1½ pounds chicken, diced
Instructions
Mix together sauce ingredients and simmer for 5-10 min then spread over crust, then cover with cheese. Top with chicken then onion and cilantro. (If using a pre-made crust, precook the chicken and reduce baking time to 20 minutes.) Bake at 350 F to 375 F for 25 -30 minutes or until chicken is done. Remove from oven and let cool for 10 minutes before serving.
Save
Save