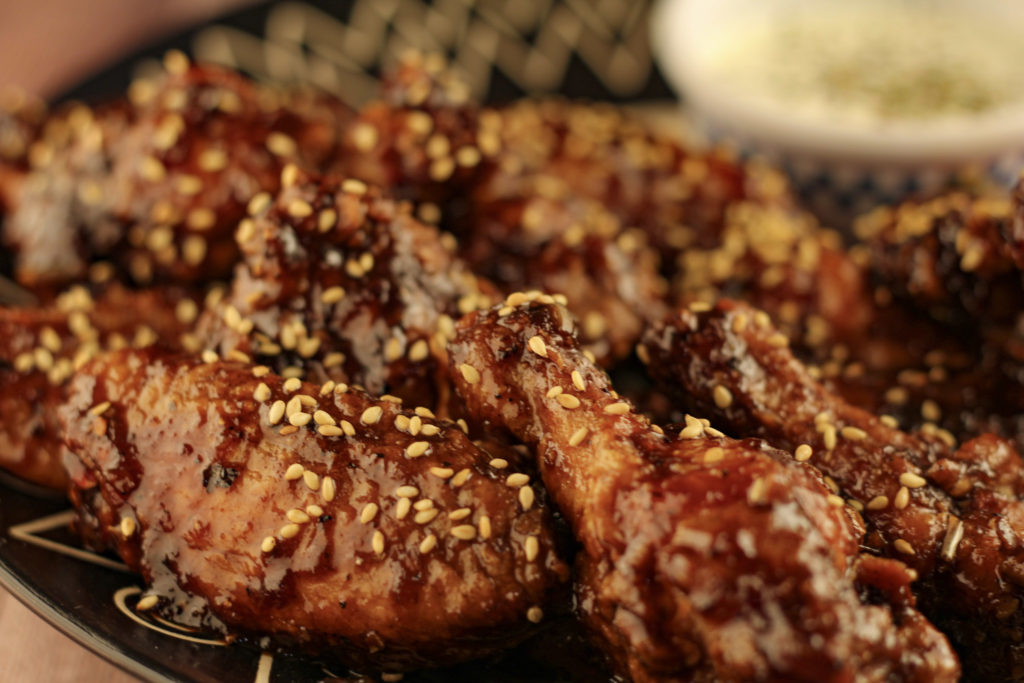 Chinese 5 Spice Wings, I'm always looking for creative ways to cook chicken wings. So when I discovered an unopened jar of Chinese 5 Spice powder the other day I decided to experiment. As with most of my chicken wing recipes I bake the wings in the oven verse frying them in oil, creating healthy good for your soul wings. If you follow this recipe you'll get the world's best crispy wings that you'll swear were cooked in oil.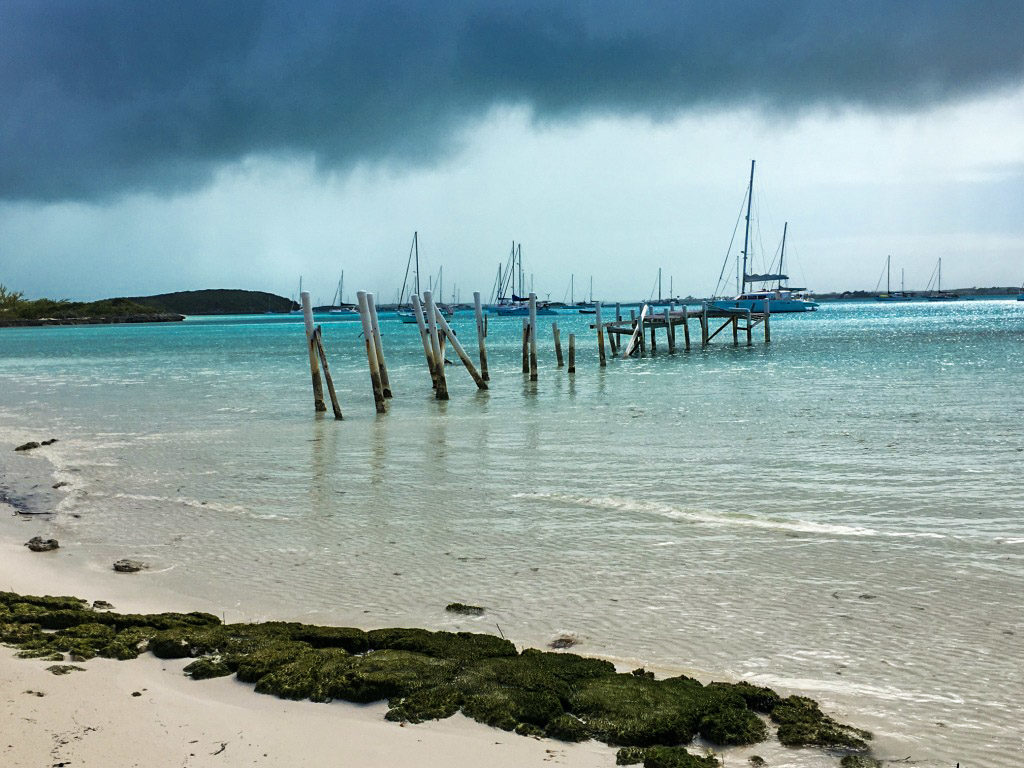 For the past week we've been somewhat boat bound due to the unusually strong 25 to 35 knots of wind. And with the forecast calling for the winds to continue for the next 5 to 7 days it looks like we'll continue to be boat bound, which is fine especially with a boat load of good food.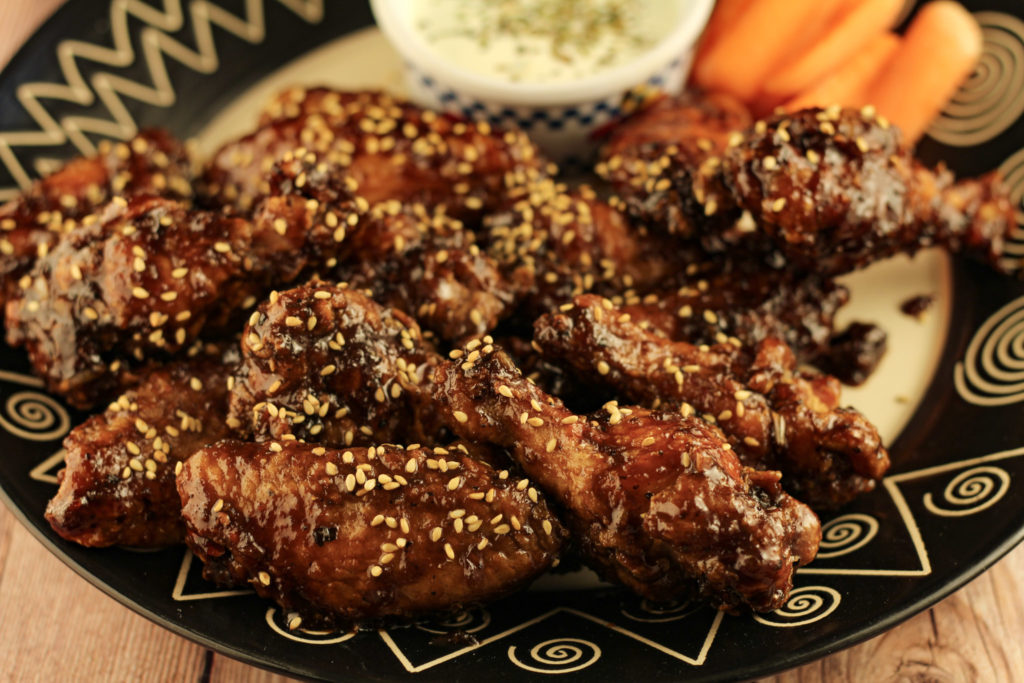 Chinese 5 Spice Crispy Wings
Prep time:
Cook time:
Total time:
Worlds best Chinese 5 Spice Crispy Chicken Wings
Ingredients
• 2 – 3 lbs chicken wings
• ½ cup flour
• 2 Tbs baking powder
• 1 tsp salt
• 1 tsp Chinese 5 Spice powder
For the sauce
• 2 cloves finely chopped garlic
• 2 Tbs butter
• ½ tsp sesame oil
• ½ cup Hoisin sauce
• ½ cup orange juice
• ½ large orange peel grated
• 3 tbsp grated fresh ginger root
• 1 Tbs soy sauce
• ¼ cup brown sugar
• ¼ tsp black pepper
• 1 tsp Chinese 5 Spice powder
• 1 Tbs roasted sesame seeds
Instructions
For the wings:
If you are organized, uncover the chicken wings and leave them in the fridge for a few hours to dry out. Otherwise, use a paper towel to pat the wings dry. In bowl or large zip-lock bag mix together the flour, baking powder, salt and 5 Spice powder. Completely coat wings with dry mixture. Place wings on a wire cooking rack so they are separated and not touching each other. You can bake them at this point however for best results leave them uncovered in your refrigerator for several hours to overnight.
For the sauce
In a sauce pan heat the garlic, butter and sesame oil then add the OJ, soy sauce, Hoisin sauce, orange peel, ginger, sugar, pepper and 5 Spice powder. Mix well while heating to a slow simmer
Bake the wings at 375F for 15 mins then flip them and bake for an additional 15 mins. Flip the wings one last time and bake for another 15 mins. Remove wings from the oven place in a large bowl and use sauce to coat wings. Serve garnished with roasted sesame seeds, enjoy!
Save