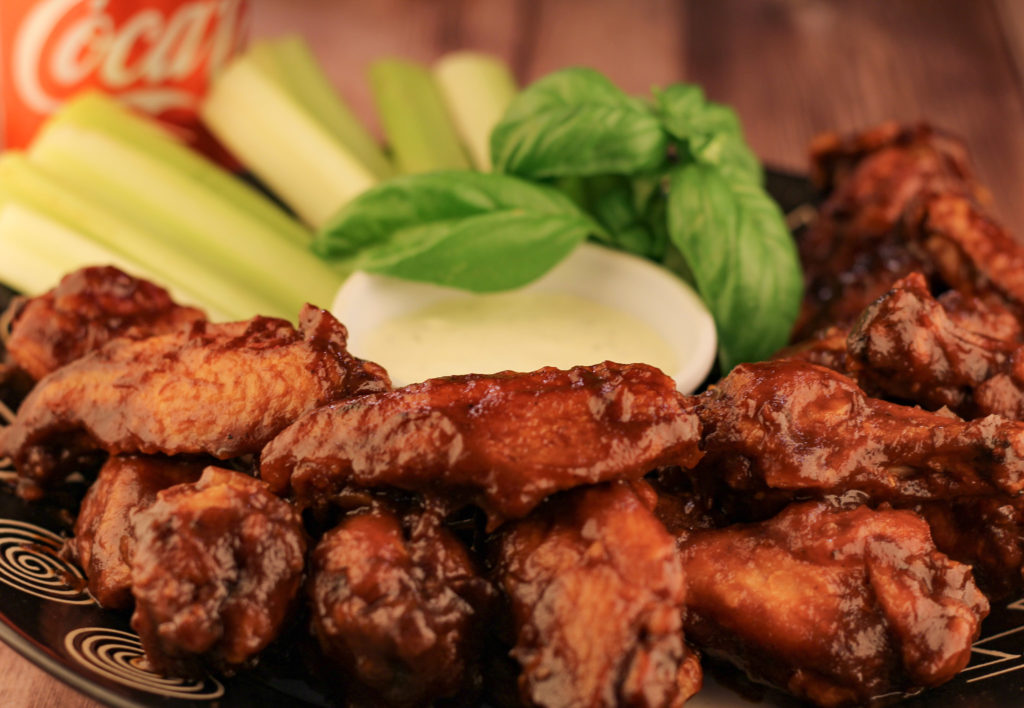 World's best Coca' Cola Chicken Wings. Last week we were treated to rarity from Mother Nature with the forecast calling for several days of "light and variable" winds. Most of the islands in the tropical seas of the western Atlantic are located in the trade wind belt. The historical naming of the "trade winds" comes from the fact that the wind blows from an easterly component pretty darn close to 24-7-365. This is primarily due to the massive North Atlantic high pressure system which typically remains anchored over the central Atlantic with its clockwise flow of air.
This wind direction provided the winds for a predominantly downwind sail from Europe to the Caribbean and America. Vessels returning to Europe would sail north until at such a latitude that they would have a mostly downwind run for the return trip by running on the north side of the high pressure system. A wrench is thrown into the trade wind equation when a cold front or low pressure system migrates off the US east coast. A cold front pressing south off the US east coast will typically result in one of two scenarios.  If the front is strong vessels in the tropics will experiencing a clocking of the winds as the front approaches from the east to the south to the west and finally north when the front passes with the trades filling in a day or two later. If the front is weaker and not "digging" south it will on rare occasions push the North Atlantic high pressure system south resulting in light and variable winds which was exactly the case last week.
So with several days of an "L & V" forecast we decided to take advantage of the situation by anchoring out in the middle of "nowhere" along with Cerca Trova, Rollick and Water Lilly. Actually it was somewhere as we were anchored in an uncharted area among spectacular coral reefs 25+ miles to the west of Water Cay in the Jumentos. We spent two days exploring the pristine reefs which supplied us with wonderful dinners of fish and lobster. The Bahamian fishing regulations regarding lobster stipulates; " a catch limit of 10 lobsters per vessel" which was easily met by all of us.
After several great days of exploring the undersea reefs with no land in sight the weather forecast dictated a return to George Town. And after dining on lobster and fish for several days I was ready for a non-fish meal hence the world's best Coca' Cola Chicken Wings, enjoy!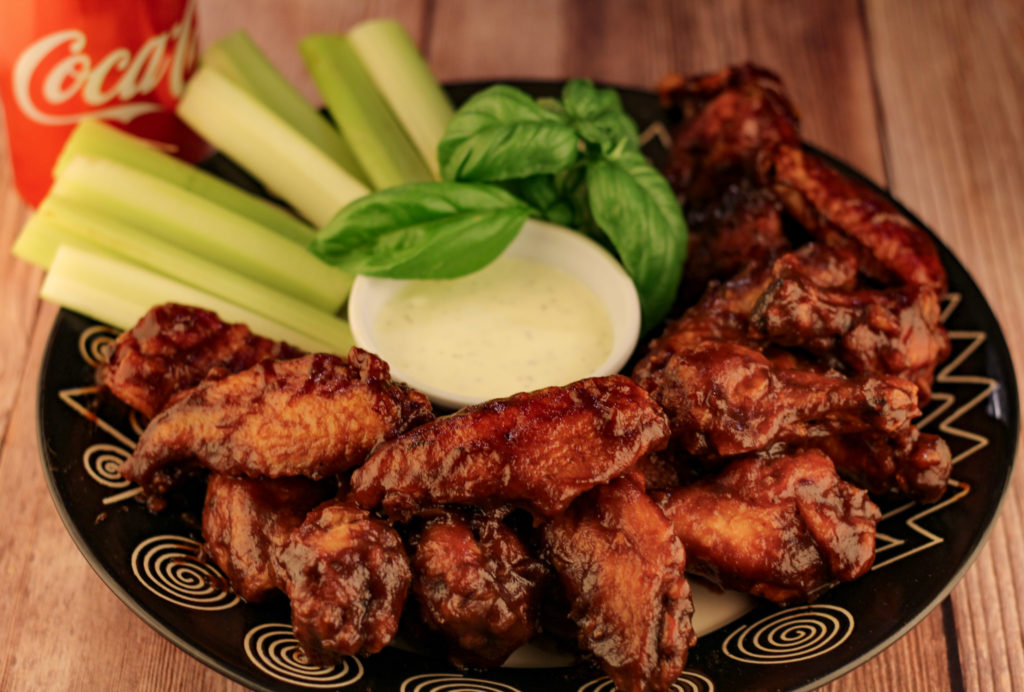 Coca' Cola Wings
Prep time:
Cook time:
Total time:
World's best Coca' Cola zesty Chicken Wings
Ingredients
2 – 3 lbs. chicken wings, sectioned
½ cup flour
2 Tbs baking powder
1 tsp salt
For the sauce
1 can Coca' Cola
¾ cup brown sugar
3-4 cloves chopped garlic
2 Tbs butter
¼ cup tomato paste
2 – 3 Tbs hot sauce, your choice
½ tsp salt
¼ tsp black pepper
½ tsp curry powder
¼ tsp sesame oil
1-2 drops Liquid Smoke
Instructions
For the wings:
If you are organized, uncover the chicken wings and leave them in the fridge for a few hours to overnight to dry out. Otherwise, use a paper towel to pat the wings dry. In bowl or large zip-lock bag mix together the flour, baking powder and salt. Completely coat wings with dry mixture. Place wings on a wire cooking rack so they are separated and not touching each other. You can bake them at this point however for best results leave them uncovered in your refrigerator for several hours to overnight.
Heat garlic in butter add Coca' Cola, sugar, spices, oil, tomato paste and Liquid Smoke continue cooking over med. heat until reduced to a sauce resembling consistency of ketchup. In a large bowl place cooked wings and stir in sauce covering wings remove and serve with dipping sauce (blue cheese or ranch dressing) and celery or carrot sticks, enjoy!
Save
Save
Save
Save