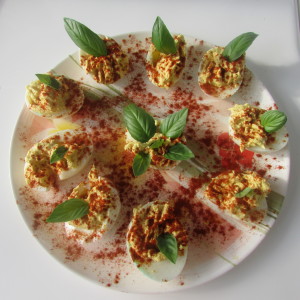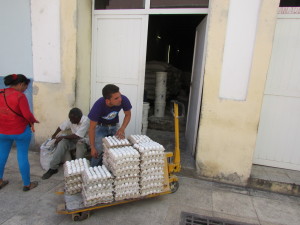 We've spent the past seven or so Easters in the Bahamas and this year was no different. There was a difference in the eggs we used to dye this year, they were from Cuba. So what's the big deal about eggs from Cuba? They look no different than those from the states; however that is where the similarity ends.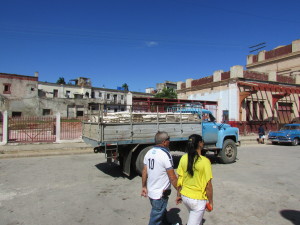 Other than sugar cane in Cuba there are no large scale industrial type farms everything is grown on small farms by the locals. Most farmers in Cuba use oxen to plow their fields and their livestock are fed real food, no growth hormones, antibiotics or processed feed from Ralston Purina or Monsanto. This has resulted in the farmers producing fruits, veggies and other food which tastes like food. And because refrigeration is a luxury the food is picked when ripe as opposed to much of the produce in the states.
Now back to the eggs, which are not refrigerated, sold by the square of 30 and are delicious. And we just happen to have half a square left over to use for Easter eggs. Hoku has become quite the cook and one of her favorite things to make are deviled eggs, which is exactly what she did for our Easter dinner appetizer, enjoy.

Deviled Cuban Eggs
Easy to make deviled eggs
Ingredients
1 dozen or so hard boiled eggs
½ cup mayonnaise Duke's is the best
¼ Dijon mustard
½ tsp each black and white pepper
½ tsp salt
¼ tsp garlic powder
¼ tsp paprika
Instructions
Peel shells from eggs and slice in half lengthwise. Scoop out yolks and mix well with mayonnaise, mustard and spices. Evenly scoop yolk mixture back into each egg, garnish with paprika.