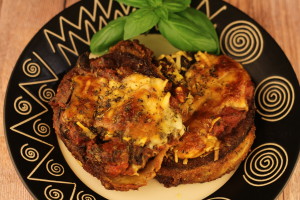 Last year for the first time we made it down to the southern Ragged Islands. We've been close before but weather, commitments or time restraints forced us to return north before reaching these gems. So the visit last year was a great treat as the reefs, beaches and cays were some of the best we've seen anywhere. However, we were also being teased with what lay over the horizon as the northern coast of Cuba was only 65 miles away. Yum
We were keen to give Cuba a go however our boat's insurance company was not as we didn't have "official" permission from the US government, darn.
When we returned to the states I began to explore the requirements needed to get permission from the government. It turned out that I would need two "permissions", one for the crew and one for the boat. I won't bore you with the details but I began the process the end of May and didn't get final approval until mid August. Great, however, when we contacted our insurance company in September to get coverage for Cuba they responded with a revised policy costing an additional $2,500 on top of our current $2,800 policy! We don't spend a lot of money which is good because we don't make a lot of money. Between health insurance, car insurance, boat insurance and taxes we spend the bulk of our income. So an additional $2,800 was excessive, especially since we would only be visiting Cuba for a few weeks with the boat in a protected, secure marina the entire time.
OK, we want to go to Cuba but were not willing to fork over the amount requested by our insurance company. In my view everything with the exception of paying taxes is negotiable so the negotiations began. It took numerous emails back and forth with our broker over the course of several months before we reached a mutual understanding. And that understanding was finalized yesterday and turned out to be a rider covering us for 30 days in Cuba with no additional charge, bingo.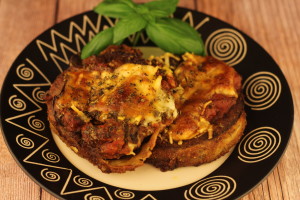 Now with official permission from the US gov't (which is apparently no longer required) along with our insurance we are ready to go. We hope to depart Georgetown sometime next week, point the bow south and see where we end up. Speaking of Georgetown yesterday at Exuma Markets they had great looking Eggplant which I turned into one of my favorite dishes, Eggplant Parmesan, enjoy.

Egg Plant Parmesan & Cuba
Prep time:
Cook time:
Total time:
Easy to make Eggplant Parmesan
Ingredients
2 – 3 large Eggplant
1 cup flour
3 eggs beaten
2 cups bread crumbs (to spice it up I add parsley, oregano, basil and thyme)
Canola oil for frying
1 cup grated mozzarella cheese
½ cup grated Parmesan cheese (Locatelli is best)
1 Tbs each parsley, basil and oregano
2 cloves chopped garlic
2 – 3 cups tomato sauce (good sauce really makes this recipe, I prefer to make my own but your favorite pre-made will work).
Instructions
Slice eggplant into ¼ to ½ inch thick slices. Prepare frying pan with layer of oil and heat add chopped garlic. Dip eggplant into flour then egg then breadcrumbs and cook slices in frying pan until golden on each side. Layer cooked eggplant on a baking dish and cover with tomato sauce then top with grated mozzarella and parmesan cheeses garnish with parsley, basil and oregano. Bake at 350F for 25 to 30 min until cheese turns golden, enjoy.