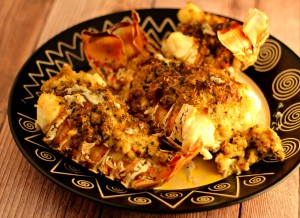 There never seems to be a dull moment aboard Makana, there always seems to be something "entertaining". Last week prior to heading north we went into Georgetown to get fuel, water and groceries. We do this quite often without incident, standard procedure; motor to town, drop the hook, lower the dinghy and we're off to do our stuff, not so last week. To purchase our "stuff" we try to use cash as most businesses here require a minimum purchase and add a 5% surcharge if using a credit card. This is in addition to any exchange rate fees which may be imposed by the credit card companies, so cash is king.
Aboard Makana we have a small safe very similar to those found in hotel rooms. It has an electronic programmable keyboard powered by internal batteries. We rarely use the safe as we don't carry much cash or anything of value to merit the use of a safe. However last week I placed some $ from an ATM I had withdrawn inside to use later for shopping and fuel. When I tried to enter the 4 digit code, (737B) to open the safe I got nothing, no sound, no lights, nothing. This presented a slight problem. I found the operating instructions which stated that the safe could be opened by using the override key. OK, where do we keep the override key?
Looking at the picture of the key in the instructions triggered a neuron to fire in my head that I may have thrown away such key this past November when I was cleaning our navigation station. Our navigation station is used for every other possible use other than for navigating. A quick glance over to the area as I write this reveals the following: sunscreen, sunglass's, VHF radios, photos, hacky-sac's, cell phones, a horn which should have been installed two month ago to replace the broken one currently on our mast, several small baskets and 3 bowls from Africa which contain everything from keys to lip balm. In one of those baskets which I "organized" in November was the key to the safe. The key looked very similar to ones which I use for my bike locks. I go thru bike locks quite frequently; I either lose the key or the lock. So when I was organizing the nav. station and couldn't match the key I tossed it, go figure.
There was no way we were going to get the safe open for our town visit so credit cards which luckily were not in the safe would save the day. Since we were planning on spending the next week in areas where spending or buying anything would not be an option I put the safe situation on the back burner for several days.
Four days ago I decided to tackle the safe situation. The instructions recommended replacing the batteries every two years. In the 9+ years of living aboard we never replaced them, our fault. It was while trying to MacGyver the one inch diameter key slot with wire and screwdrivers that I inadvertently broke the key slot sending the unit in pieces into the safe. This revealed a hole which I could see the wires running from the bolt mechanism to the keyboard. Bingo, I was able to pull out enough wire to jury rig a new battery and powered up the keyboard. I entered the combo 737B upon which the keyboard beeped, not the single beep indicting it would open but 5 beeps indicating "improper code". We tried and tried but with 12 keys the possibility of combinations is 12,000,000,000,000. By this time many of our friend boats were radioing us suggestions to "cracking" the safe; from using C4 to blow open the bugger to using a beer can, potato and hammer to jiggle the mechanism to cutting it open with an industrial grinder.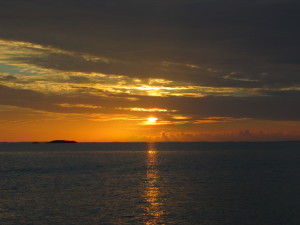 Using a small light I discovered a metal plate inside the small key hole located near the bolting mechanism. From my tool box I grabbed my largest flat head screw driver and framing hammer. I then inserted the screwdriver into the hole with the end resting on the metal plate and proceeded to beat the living &%@$ out of it which low and behold worked. The metal plate dropped to the bottom of the safe and the door opened, crisis averted. The choice of the recipe for the evening was courtesy of Katie as earlier that day she had speared her first lobster. And when stuffed with the fresh Mahi-Mahi given to us by another boat what better way to serve the lobster, enjoy.

Mahi-Mahi Stuffed Lobster Tails
Prep time:
Cook time:
Total time:
Mahi-Mahi stuffed lobster tails
Ingredients
2 - 3 large lobster tails cut down middle underside
1 lbs Mahi-Mahi or white fish diced into ½ cubes
¼ cup chopped onion
2 Tbs butter
2 Tbs olive oil
½ cups milk
2 Tbs sherry
1 clove chopped garlic
¾ cups bread crumbs
⅓ cups grated cheddar or favorite cheese
¼ cups grated Parmesan cheese
1 Tbs each parsley flakes and basil
½ tsp black pepper and salt
¼ tsp curry and white pepper
2 drops liquid smoke
¼ cups chopped sun dried tomatoes (optional)
Instructions
In a sauce or frying pan add butter, oil, garlic and onions, heat to a low simmer to caramelize onions. Add milk, spices, herbs and liquid smoke, continue heating, stir in cheeses and mix until melted. Remove from heat, add cubed fish and bread crumbs mix and divide into two. Form into two balls and pack into lobster tails. Place tails in a greased baking dish garnish tops with some Parmesan cheese, parsley and basil, cook at 375F for 35 min, enjoy.