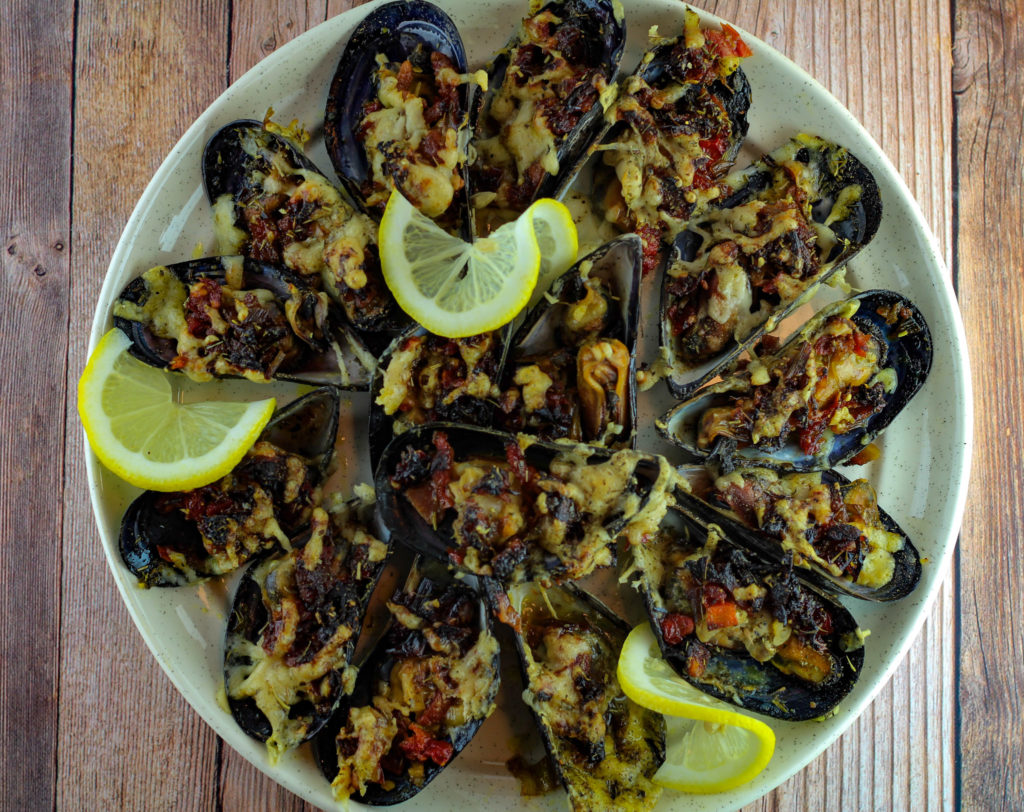 Yum
Mussels Makana, we've had the fortunate experience of traveling all over the world. And over the years on our travels I've realized that it's wise to take advantage of local culinary offerings, when in Rome eat like the Romans. So as we returned to Maine this past week we've had our share of Lobster, locally raised beef, poultry and lamb and great seasonal veggies (corn, corn and more corn). However in addition to lobster there is another great seafood treat which is harvested from Maine waters, Mussels.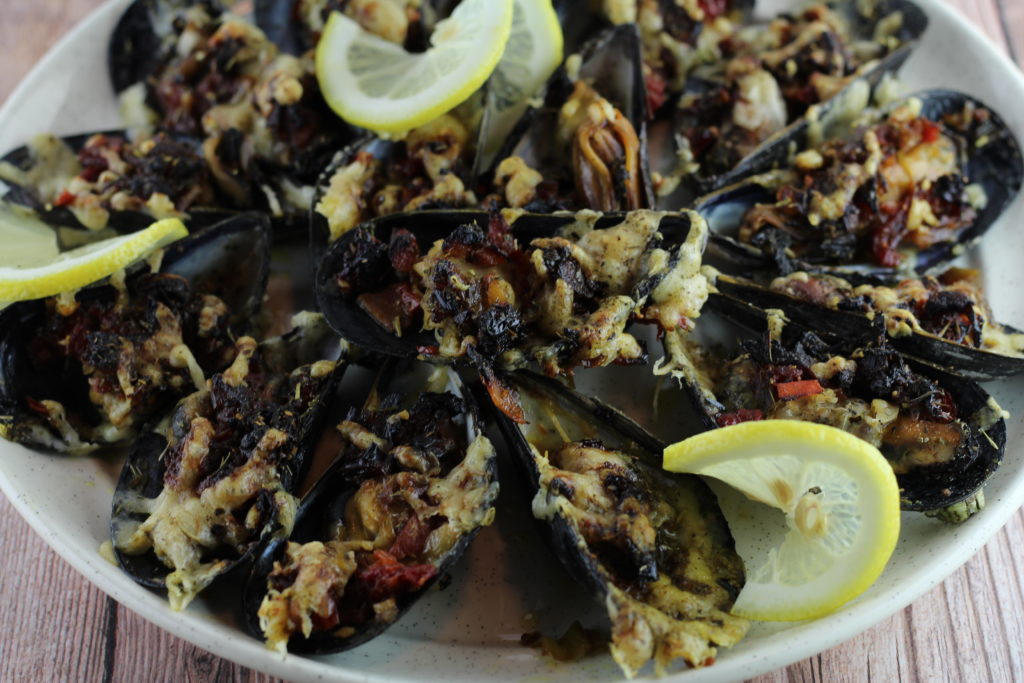 This summer we haven't been living aboard Makana as she's taking a well deserved vacation on the hard in Florida. In years past while cruising aboard Makana in Maine waters all I had to do was mention Mussels to Hoku and off we'd go in the dinghy in pursuit. It's relatively easy to score a "bucket" of Mussels in Maine. Visit any rocky area at low tide pull up the seaweed between the cracks in the rocks and bingo in less time than it would take for us to go to a grocery store we have our share of "organic" mussels! We've picked for Mussels with success in New Zealand and South Africa however with the exception of the large Green Lip Mussels in a small area of Marlboro Sound in New Zealand the best we've found are in Maine. Mussels are deeeelcious and very diverse seafood which can be prepared in a variety of ways. One of my favorite is a recipe I developed while we were in New Zealand and later named Mussels Makana. No boat, no problem as most grocery stores stock mussels, just make sure they are fresh and alive before cooking, ENJOY!

MUSSELS MAKANA
Prep time:
Cook time:
Total time:
Easy to make Mussel Appetizer
Ingredients
5. 24 mussels
6. 1 cup water or white wine
4 ounces bacon or sausage, finely chopped
¼ cup onion, finely chopped
2 cloves garlic or 1 shallot, finely chopped
Handful of black olives, chopped
¼ cup chopped sun-dried tomatoes
Olive oil
¼ cup Parmesan cheese, grated
Black &r white pepper, basil, oregano, and/or thyme, to taste
Instructions
Steam cleaned mussels in a covered pot, using a small amount of water or white wine, until shells open. Remove mussels and set aside; discard any that don't open. Reserve broth. Once mussels cool, split open and scoop out meat. Set aside. Reserve 12 of the largest half-shells and place the meat from two mussels into each half-shell. Place the shells face up in a shallow baking dish. In a separate bowl, combine bacon or sausage, onion, garlic or shallot, olives and sun-dried tomatoes, mix then spoon mixture onto each half-shell. Sprinkle with cheese and spices and then top with a few drops of olive oil. Bake at 400 F for 10 to 15 minutes; finish by broiling until cheese turns golden brown. Serve with fresh bread and the reserved broth as a dipping sauce. Serves four adults as an appetizer. Garnish with parsley and serve with sliced lemons.
Save
Save
Save