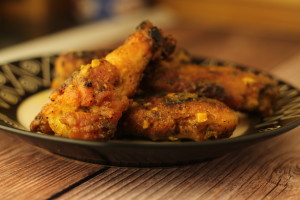 Since I've been boat bound the past several days due to the inclement weather here is a non nautical tale. This past summer Katie and I took a 4 day trip to New York City. We typically visit "the city" once or twice each year. And, each visit we try to "do" something unique for instance find the best Corn Beef sandwich, the 2nd Ave Deli's was far superior to the runner up Katz's. Another adventure found us being museum connoisseurs. The Metropolitan Museum of Art is free on Friday evenings and houses an amazing array of work.
This trip we were in pursuit of the best chicken wings the city offered. Three days of sampling wings from various "best wings" in the city recommendations from Yelp, Trip Advisor and several other sites we did indeed enjoy some great selections. I was saving what I had a gut feeling to be the best for last, The International Wings Factory.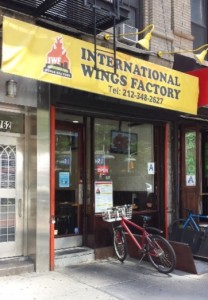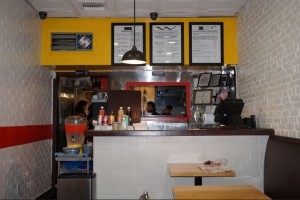 Even though I had to bring my own beer, The International Wings Factory, located on the Upper East Side in a very small building, hands down blew the doors off all the others. I love discovering hole in the wall places like this.
To start even though the menu stated they will be "Coming Soon" we ordered a dozen of the Tandoori Masala wings and they were awesome. They were cooked to perfection and served in a metal bucket laced with aluminum foil with just the right amount of extra sauce for double dipping. In addition to the "hot" spices the combination of Masala, Curry, Turmeric, Cumin and Paprika made these the best wings I've EVER experienced. Our next choice was difficult as it would be our last. We quickly chose a half dozen of the Sichuan Chili Garlic wings. They were cooked to perfection and had we not experienced the Tandoori wings would have been the best ever.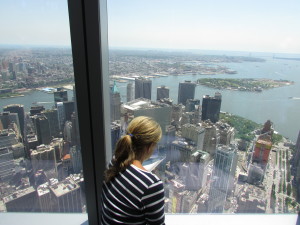 I often try to repeat in my galley food which I've enjoyed in restaurants. These wings, which I made last night, are good but not at the level of the ones we had at The International Wings Factory. One factor may be that I baked them in lieu of frying as they did at the IWF. The spices are close to almost exact, I'll definitely return to the IWF this summer to hone in on the recipe, enjoy.

NYC & CHICKEN WINGS
Prep time:
Cook time:
Total time:
Easy to make chicken wing
Ingredients
12-14 chicken wings
2 Tbs garlic powder
2 Tbs onion powder
2 Tbs curry powder
2 Tbs marsala
2 tsp each cumin, cinnamon, coriander and paprika
1 tsp each salt, cayenne, black and white peppers
½ tsp ground ginger or 2 Tbs grated fresh chopped fine
1-2 Tbs canola oil
Instructions
Dry chicken wings with paper towels and let dry uncovered in refrigerator for one hour then remove and pat dry again with paper towels. Mix all the herbs and spices together in a zip-lock bag large enough to hold the wings. Remove ¼ cup of the rub and save for later. Add wings and do a "shake and bake" coating all the wings with the rub. Use just enough oil to coat a cookie sheet or baking dish, arrange wings and bake at 375 F. After 4 min. use tongs to move each wing to prevent them from sticking to pan and pour off any water or oil, repeat this process every 5 min. Once the wings are browned flip and cook other side moving the wings every min. to prevent them from sticking. Once wings are done place in a large bowl and mix in the saved dry rub, serve immediately.