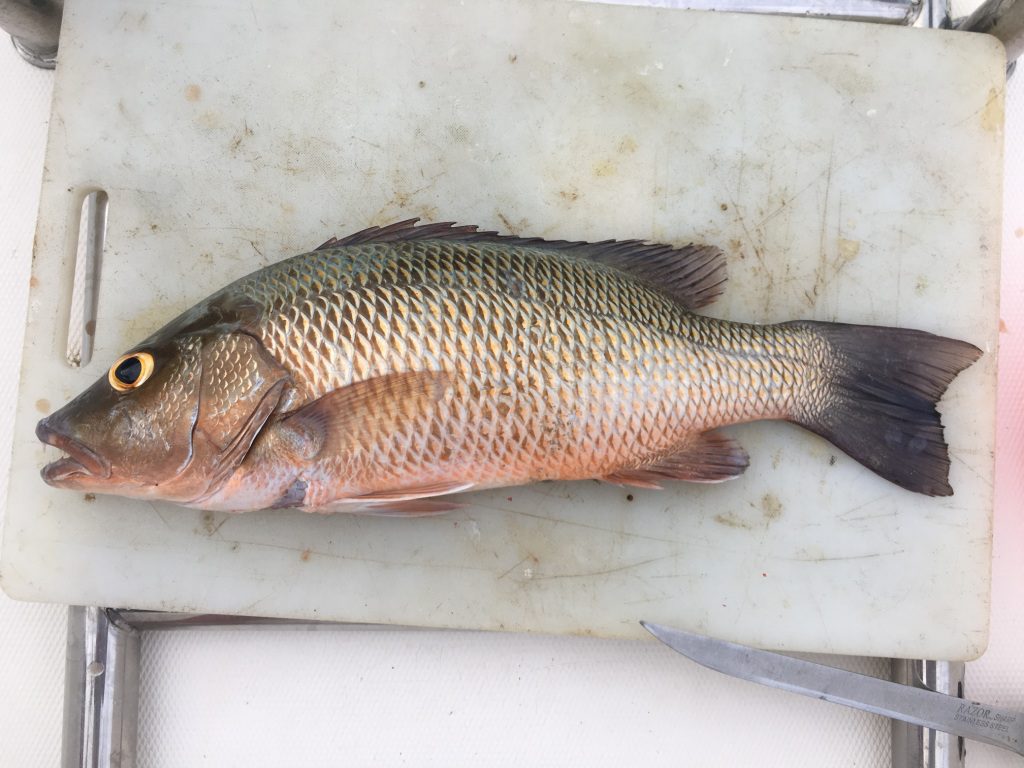 Snapper Francaise. We don't visit marinas very often so when we do tie up to a dock we typically find ourselves trying to do things we can't do when anchored. Laundry, fixing the leak in the dinghy, equalization charge (it has to do with the batteries and requires a good supply of uninterrupted electricity), washing the boat and a bike ride all took priority over sightseeing or relaxing in the cabana at the marina.  We did manage to squeeze in the sunset BBQ dinner the locals made for us on Saturday evening.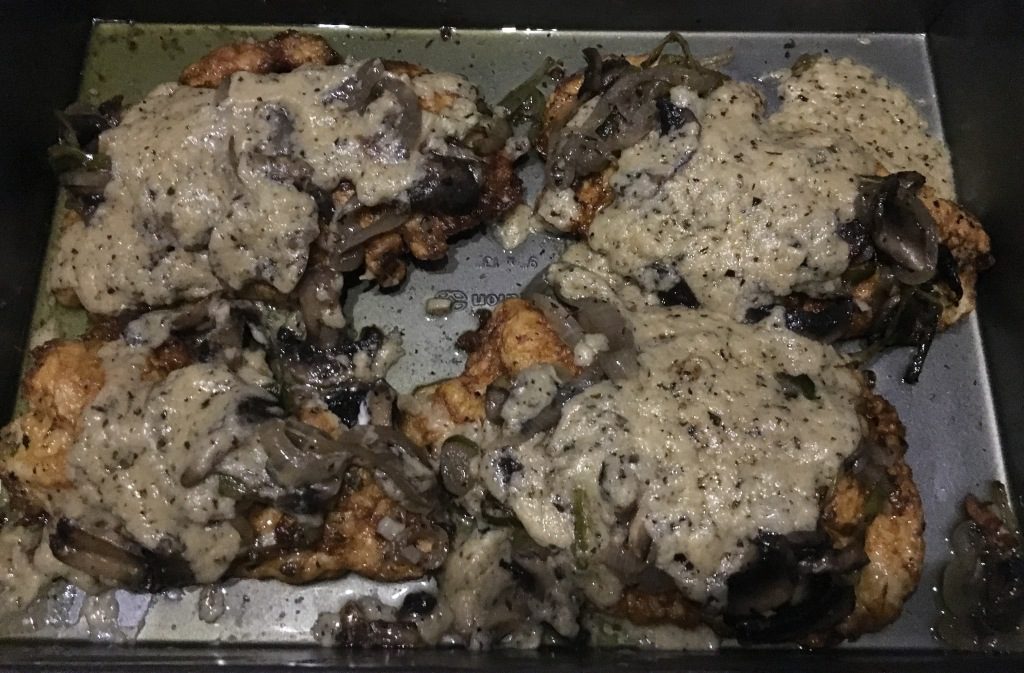 On Sunday we departed Great Harbour Cay Marina along with Cookie Monster and Cool Cat and anchored off the island. Being Sunday which is and a non-school day for Hoku we formulated a plan to go explore the sunken plane the locals told us about. Our plan was twofold; check out the plane as well as see if we could score something for dinner. We've snorkeled plane wrecks before in the Exumas with the "wreck" part being more than the "plane" part however the wreck off Great Harbour (harbour is spelled correctly, it's an English thing), was different. The wreck was in less than 10 feet of water and comprised a large twin engine plane with most all of the "parts" scattered within a close proximity (wings, engines, fuselage and tail).  In one of the engines I spotted a nice size snapper and eyed up my first shot of the season. I missed which resulted not only in no fish but the word getting out around the plane that hostiles were about sending the larger fish undercover.  With no dinner from the plane wreck we decided to explore the nearby coast to see what we could find. It didn't take long for me to spear two nice size snappers leaving several large groupers that seem to know it's illegal to spear them for the next few months. With enough snapper for all three boats I decided to make Snapper Francaise, enjoy.

Snapper Francaise
Prep time:
Cook time:
Total time:
Easy to make Snapper Francaise
Ingredients
2 – 3 lbs snapper or any type white fish
1 large onion thinly sliced
2 cloves finely chopped garlic
6 tbs butter
1 tbs olive oil
1 lemon
½ cup white wine
2 eggs scrambled with ¼ cup milk or cream
2 tbs sherry
¼ cup milk
½ cup flour
½ tsp salt
¼ tsp each black and white pepper
1 tbs basil add to scrambled eggs
1 cup cooking oil, I use canola
½ cup sliced mushrooms (optional)
Instructions
In a large frying pan sauté onions, garlic, and mushrooms in 2 tbs of butter along with the olive oil, season with salt, pepper and half of the wine and sherry. Once veggies are caramelized remove from pan and set aside. Add cooking oil to pan and increase heat to frying temperature. Place the flour in a bowl then coat the fish with the flour. Then dip them into a separate bowl containing the scrambled egg mixture. Coat the fish with the egg mixture. Fry each fillet in the hot oil for 2 mins each side remove from oil drain off excess oil and place into a baking dish, repeat for all of the fillets. Once done frying fish discard oil from pan add remaining butter, milk and sautéed veggies heat gently, finish off with wine and sherry using the leftover flour to thicken the sauce. Once sauce is thickened to your liking squeeze in the juice from the lemon, mix then use sauce to cover tops of fish, enjoy.