Hi, I'm the creator, content philosopher, photographer and tech guy for Kitchen Hui. From my first cooking adventures in the third grade to the last post on this blog I've enjoyed every step, learning something new every day! My wife Katie I have lived, traveled and cooked extensively throughout the U.S. and internationally for over 30 years. We met in the mts. of Colorado in the late 80's where we both worked in the ski industry. Soon after we started a catering business and even catered our 100+ guest wedding. After 10 years of high altitude living we decided to trade snow for surf and moved to Maui.
On Maui in addition to me teaching high school Chemistry we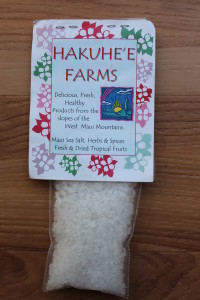 developed a 3 acre farm a 1000 feet up the slopes of Pu'u Kukui (West Maui Mts.). There we grew numerous fruits, vegetables, herbs and created a line of Hawaiian Sea Salt products. In addition to exploring the Hawaiian Islands and their unique culture, foods and scenery we had the opportunity to spend several summers in New Zealand. In 2005 we "sold the farm" and moved aboard a boat, Makana with our then 3 year old daughter Hoku. We've sailed Makana across the Atlantic from South Africa to Brazil, Bahamas, Caribbean and US East Coast.
In addition to being my passion for food I have a BS in Chemistry and a secondary education License to Teach  Science & Chemistry. On the nautical side I'm a USCG Licensed Master Captain with over 35 years experience, from sailing among the Hawaiian Islands for ten years to over 30,000 offshore miles. My articles on cooking and life aboard a boat have been published in SAIL, Cruising World, Seafaring, All at Sea, Multihull's and Waterway Guide magazines. In addition to my passion for food I enjoy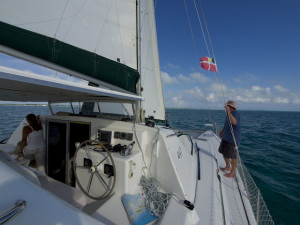 being a dad and am an avid (some would say fanatical) cyclist, SUP and wind & kite surfer.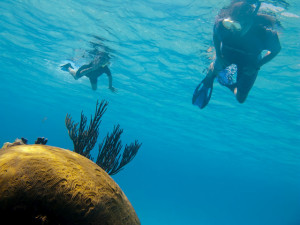 Katie has worked over 25 years with clients planning and booking both domestic and international business and leisure travel. Her clients come from diverse backgrounds from Olympic athletes to CEO's. She was introduced to sailing in 1989 on a windsurfer. Katie quickly became proficient sailing a short board and enjoyed windsurfing both the high mt. lakes in Colorado and North Shore of Maui. Ten years sailing a Catalina 22 in Hawaii followed by nine years sailing Makana has given Katie the experience to sail almost any vessel. She enjoys being a mom, running, hiking, snorkeling, windsurfing, kayaking, SUP and living on the water.                                                                                                      
Please feel free to contact me at rick"at"kitchenhui"dot"com

Cheers,
Rick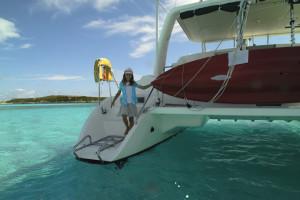 Save
Save