Easy to make Vegetarian Burritos. We spent the past two weeks in Disney World enjoying the Food & Wine Festival at EPCOT which I'll discuss in the next post. While camping there I made these burritos using our grill as an oven, easy, healthy and delicious! I discovered the recipe when I returned to school at Colorado State University in the late 90's while studying for my teacher certification. A burrito stand served these and I've been a fan ever since, the combination of broccoli and other veggies is wonderful, (adding canned tuna or chicken makes for a great healthy non-veggie version).
Store bought tortillas are fine however to take these burritos to the next level make you own tortillas they require only 4 ingredients and are super easy to make, enjoy!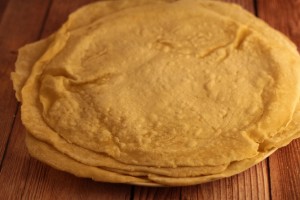 VEGETARIAN BURRITOS
Prep time:
Cook time:
Total time:
Easy to make Vegetarian Burritos
Ingredients
1 head broccoli
1 can fat free re-fried beans (depending on your taste this is optional)
½ head of fresh cilantro
2 cloves garlic
½ onion chopped
½ cup black olives
1 lbs grated cheddar cheese
1-2 cups salsa
1 Tbs each basil and oregano
½ tsp paprika
¼ tsp each salt, black and white pepper
¼ tsp cayenne if you like em' hot
lettuce, tomatoes, onions, salsa, sour cream (can substitute fat free plain yogurt) and or guacamole for topping
Optional but a great addition 1 can of white tuna or chicken
Instructions
Finely chop garlic (add tuna or chicken if using), cilantro, herbs and spices and chop together mixing well. Evenly divide mixture among 4-5 tortillas (if using re-fried beans add beans prior to adding mixture). Add 4-5 small broccoli heads to each burrito along with evenly divided black olives and onions. Top burritos with cheese then 2 Tbs of salsa, add more spices if desired. Roll up the burritos. To keep the burritos from unrolling place a few butter knives on top for the first 5-7 min. of baking. Bake at 375F for 15 to 20 min. Serve topped with chopped veggies, salsa, sour cream or guac.
Save