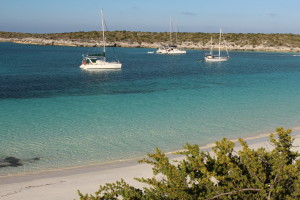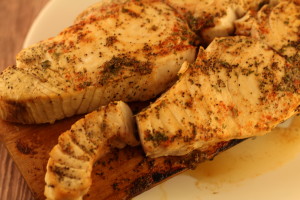 For a boat which moves at an average speed of 7 to 8 knots, relatively speaking lately we've been on the move covering some water. We departed Georgetown over a week ago and have been spending time in the Ragged Islands which are 70 or so miles south of Georgetown and 70 or so miles north of Cuba. The reefs here, fishing, scenery and overall feel of these island gems have been awesome.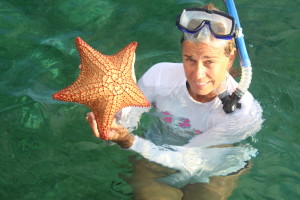 Yesterday on the sail, actually motor down from Johnson Cay to Duncan Town one of the boats we've been cruising with, Water Lilly caught a 5 ½ foot long, close to 100 lbs. Wahoo. The Hawaiian name of Wahoo is Ono which translated is "good" and this fish held up to its reputation. I decided to grill it on a Hickory board very lightly seasoned with black pepper, paprika and lemon. And for breakfast this morning I made Blackened Ono Eggs Benedict.
It looks like we will be off to Cuba, with a planned departure at 4am in the morning. We hope to be in Puerto de Vita by late afternoon and will spend two weeks at the marina there while exploring the country. Not sure of the internet status in Cuba so if you don't hear from me there is none if you do then there is, hasta la vista.