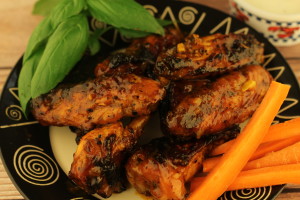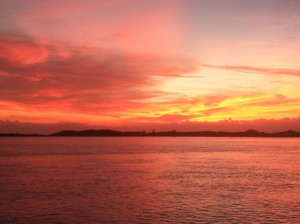 We've been living aboard Makana for over nine years. Interjected in those years were a few winters and summers which we spent living on terra firma. Living on a boat presents a unique set of challenges. For example, we generate, store and distribute all our electricity as well as fresh water, grey water and black water. We also have 4 engines aboard which often require attention. Depending on our location something as simple as shopping for groceries can take the major part of a day not to mention the time maintaining the boat, stainless steel is not rust-less steel. Our bottom is covered with paint which costs close to $200 a gallon. This paint is supposed to prevent sea creatures from living with us; however, many of them find the environment to be quite nice.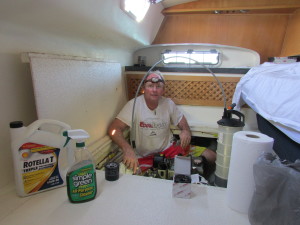 People often think that cruising and living aboard is all about reading books and having cocktails while watching the sunsets. The reality is more like me fixing the boat in exotic locations with barely enough "free" time to read a magazine article. When we crossed the Atlantic Ocean I was naive enough to think that I would read tons of books. In the 30+ days we spent at sea I read just one, The Da' Vinci Code.
Such is life aboard a boat. Things break and I fix them, the sun sets and we watch in awe. Two of the things I enjoy about our lifestyle are the freedom to go where we please and cooking. And one of my favorite thing to cook are chicken wings, enjoy.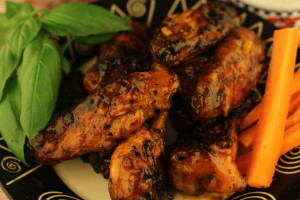 Spicy No-Fry Chicken Wings
Recipe type:
Chicken Wings
Prep time:
Cook time:
Total time:
Easy to make no-fry spicy chicken wings
Ingredients
12 to 14 Chicken Wings
¾ cups ketchup
2 Tbs butter
2 cloves chopped garlic
2 Tbs chopped onion
1 Tbs olive oil
¼ cup cider vinegar
2 Tbs molasses
2 Tbs Texas Pete or favorite hot sauces
1 Tbs soy sauce
1 tsp each basil, oregano and thyme
¼ tsp each curry, black, white and red pepper
¼ tsp ground mustard or turmeric
½ tsp salt
½ tsp Tabasco sauce
2 drops liquid smoke
Instructions
Place wings on a baking dish and cook at 375F. Every few minutes move wings to prevent them from sticking to dish while also draining off any fat and water, try to keep them dry. In a sauce pan heat oil add garlic, onions, butter then add vinegar, molasses, sugar, soy sauce, spices, herbs and sugar. Simmer then add ketchup and liquid smoke along with hot sauces mix well and continue cooking. After wings have turned golden brown remove and place in mixing bowl add ⅔ of the sauce to coat wings. Cook wings on a BBQ grill for 5- 10 minutes or until skin is crispy. Return wings to bowl and add remaining sauce mix well serve with blue cheese dressing and carrot sticks, enjoy.